Do you need taxi service in Ravena and the greater Capital District?
Look no further than Taxi Ravena for a superior experience at a great price. Thanks to our top-notch customer service and our commitment to our riders' satisfaction, you can breathe easy in a taxi cab from our fleet. Whether you're traveling around town or you need taxi services in the Catskills region or all the way to NYC, we're standing by to pick you up. We're a flat-rate taxi company, and we'll be happy to give you a free cost estimate for your ride in advance. Ready to book with us? Call or email Taxi Ravena today!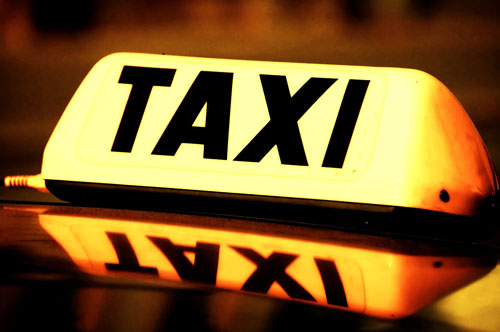 As one of the few, local taxi services offering wide-ranging pickups and drop-offs, we can either pick you up at the last minute or schedule a ride in advance. Choose Taxi Ravena when you need a cab to take you to or from any of the following destinations:
Local airports and train stations
Area restaurants and bars
Corporate buildings and events
Doctors' offices and hospitals
Shopping centers
And more!
Do you need a taxi cab to assist you with important errands? Taxi Ravena is standing by to get you where you need to go. Are you seeking taxi service home at the end of a night of partying? We'll help you stay safe on the road. We're familiar with all of the highways and byways in and around the Ravena area, and we'll be able to select the best route to your destination. From corporate events to airport pickups and everything in between, Taxi Ravena is the taxi company to call when you want a safe, comfortable ride. 
We can take up to four passengers at once and can pick you up in a car or a van. Either way, you can expect a vehicle that's clean and well-maintained and a driver that adheres to all the rules of the road. So what are you waiting for? Make your next trip around town or throughout the region a breeze by booking local taxi service from Taxi Ravena! We're ready to give you transportation you'll love. 
Providing Local Taxi Services for 15+ Years
Our years of experience providing taxi cab service help us to supply some of the best local taxi services around. We're also fully bonded and insured for your protection and peace of mind. When you're choosing among taxi companies in and around Ravena, why not count on a company with the experience and training to give you a great all-around trip? Taxi Ravena will pick you up promptly, work hard to get you where you're going on time, and keep you safe and secure while you're in our vehicles.
Call now to book your next ride!