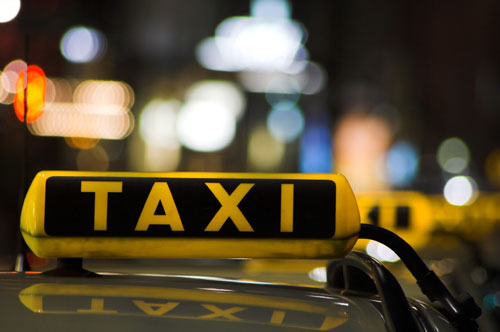 Do you need taxi service home after a night on the town with friends? Is an airport cab your best way to get to your gate on time before a business trip or family vacation? Are you interested in booking car service for a special occasion or before an important appointment? In and around the Capital District, your best choice is Taxi Ravena. We're a trusted taxi company with the experience and commitment to customer service that it takes to give you a great ride. You'll be in good hands from the moment we pick you up until you reach your destination. Ready to book your trip with us? We offer both pre-scheduled and immediate pickups, and we're standing by to take your call!
Taxi Ravena is available for transportation to all sorts of local and regional destinations, including:
Airports in New York, New Jersey, Massachusetts, and Connecticut
Local Amtrak and Metro-North train stations
Restaurants and bars
Shopping centers
Commercial sites and conference centers
Banks, grocery stores, and other errands
And more!
Whether you need cab service around town or you want a professional to drive you all the way to NYC, Taxi Ravena is ready to step in. Here's what sets us apart from other taxi services in the region:
15+ Years Providing Cab Services
We've been in business as Taxi Ravena since 2013, and we have over a decade of experience providing taxi and car service to area residents and visitors. Let us put that experience to work for you. From our extensive familiarity with the Ravena-area highways and byways to our knowledge of and adherence to the rules of the road, our 15+ years on the job come in handy on every trip. Book cab service with us and look forward to a safe and pleasant ride.
Bonded & Insured Taxi Service
On top of having 15+ years of experience, we're a bonded and insured taxi company. We take pride in giving our customers satisfaction and peace of mind. We keep our vehicles in tip-top condition and employ drivers who care about getting you where you're going on time and in one piece. Hiring Taxi Ravena means getting your needs put first.
Taxi Services at Reasonable Rates
Are you concerned about how much booking an airport cab or other vehicle will cost you? Choose Taxi Ravena and get a free cost estimate for your trip before you set foot in the car. We offer flat-rate pricing whether you're traveling alone or with your family, and we have car and van options available. From the Catskills to NYC and beyond, we'll give you a great ride at a great price. Contact us today to learn more!